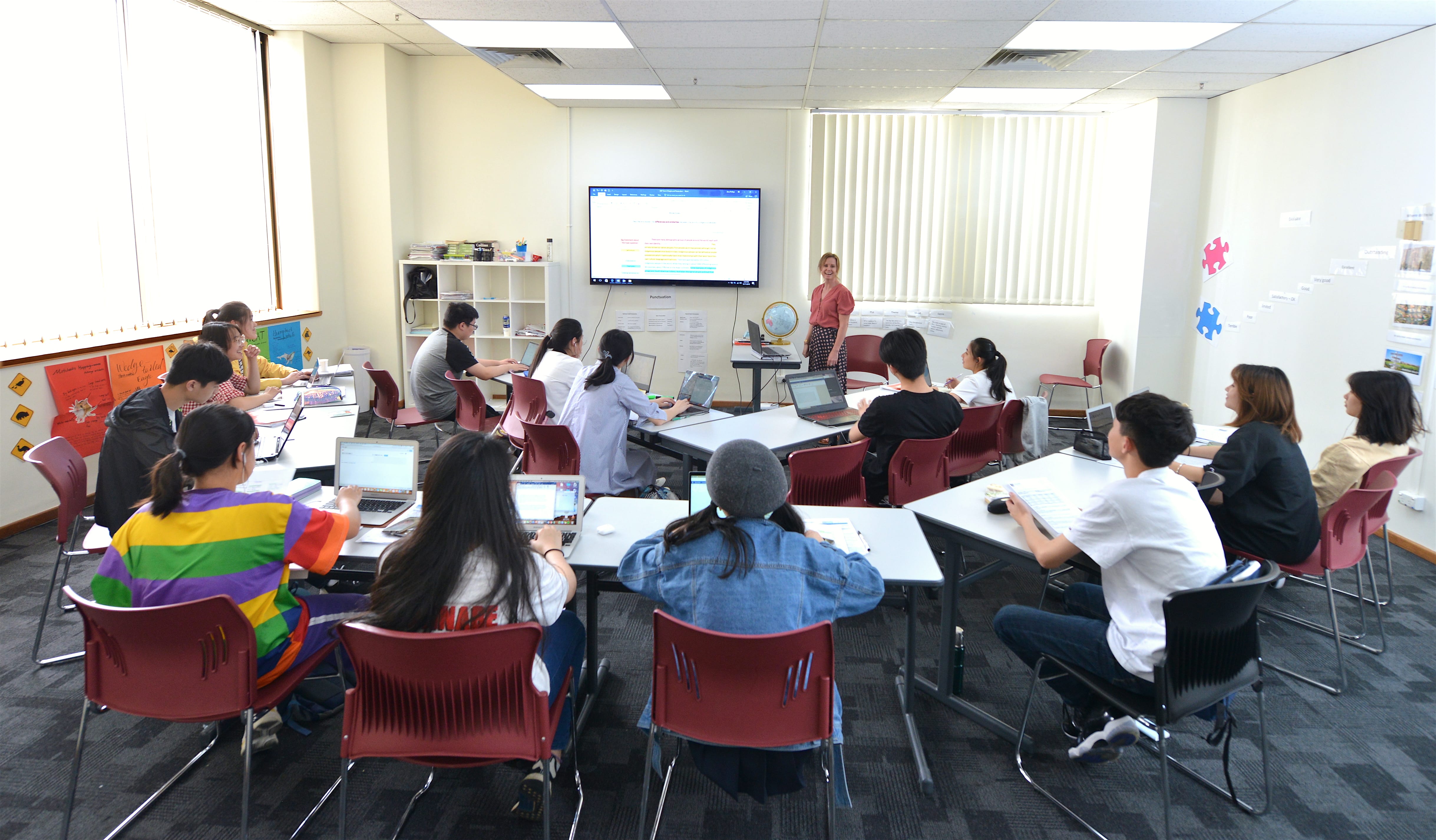 English for Academic Purposes – Elementary to Advanced
Adelaide International School is a registered provider of English for Academic Purposes – Elementary to Advanced (CRICOS Course Code: 083251 E).
Learning English at Adelaide International School involves more than simply learning English words and completing worksheets. The development of proficient speaking, listening, reading and writing skills is central to the courses we offer. Most importantly it is about making sure students are confident to communicate in English at an academic and social level so that they can easily access the next step in their education pathway.
Enrolment
Adelaide International School offers continual enrolment throughout the year for EAP courses.
Assessment
Prior to the commencement of study, a student's current level of English language is assessed and a course duration determined. Students are continually assessed and will graduate from AIS when they have achieved the required English language proficiency to move to their destination school. A comprehensive report is prepared for parents and destination schools.
Learning Methodologies
All courses utilise a variety of learning methodologies, which allows the programs to be tailored to individual student needs. Class activities include excursions, allowing students to immerse themselves into the wider community and practice their English language.
Teachers
 Teachers have undertaken professional development in teaching English to speakers of other languages (TESOL). All teachers understand the academic language required for successful completion of school curriculum.

Pathways
Enrolment at a school within the Adelaide Independent Schools Alliance (AISA)

High School SACE Preparation Program and SACE Year 11 & 12 at Adelaide International School (AIS)